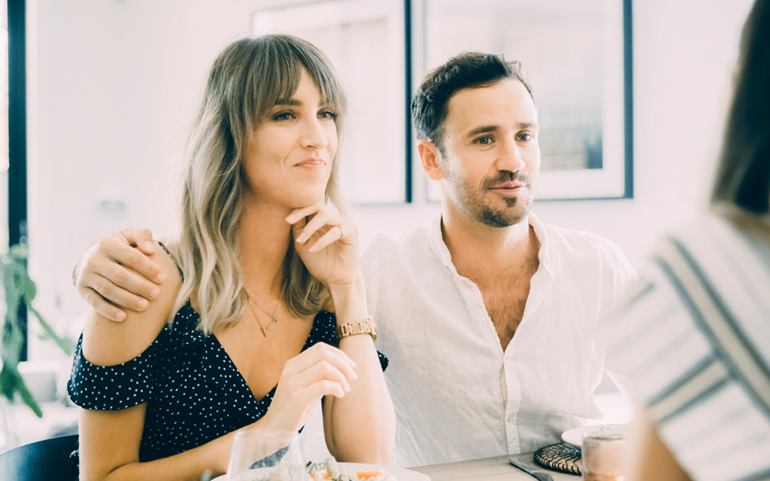 Contact Us
Make an enquiry
Send us an email by entering your details and any comments you may have in the form. We will get in touch with you as soon as we can.
FAQ's
Will the block be inspected by the builder to ensure it is suitable your home on it?
Your block will be assessed by our team to ensure that the site orientation, access, and other matters are all evaluated properly. Every building site is unique and a number of factors must be reviewed and addressed prior to deposit. The site can affect your lifestyle & home design choices.
At Thrive Homes we do a full site investigation before you pay your initial deposit. We examine the slope, fall and soil on your lot because these considerations impact the proper design of your quality home.
Why are "Soil Tests" and "Site Levels" so important?
Everything starts with the soil – and so do we. A soil test is necessary to thoroughly understand your site's composition and determine what lies beneath the surface. Not until a soil test has been completed can the foundations be designed and priced accurately.
Similarly site levels must be thoroughly assessed to determine the fall of your block, which may identify additional needs in regards to retaining walls and foundations. Thrive Homes will arrange for these tests to be completed on your behalf.
Where do the largest cost overruns come from?
Unfortunately many builders do not complete soil tests and levels before providing you with a tender. Possibly the largest unplanned expense during construction relates to piering, storm water, sewer and retaining. The uncertainty can be easily eliminated by some careful planning and investigation.
At Thrive Homes we provide Fixed Pricing that provides peace of mind.
Square metre areas (SQM) of homes vary what is included?
All builders calculate the size of their homes differently; some will include decks, eaves, patios, verandahs etc and others won't, this makes it extremely difficult to compare home designs between builders.
We suggest that rather than making your decision based on the SQM of your home which is merely written on your plans, you should identify your true needs and ensure that the home meets your living requirements.
How many bedrooms, bathrooms, garages, living spaces do you and your family desire? And what size should these spaces be to adequately meet your needs? Where are the extra SQM in the designs you are comparing and are they warranted? Is the design efficient? Is there wasted space?
You can potentially save yourself time & money by eliminating designs with unnecessary SQM.
Are there specific requirements or restrictions which I should be aware of?
Each area and their specified council can vary in their requirements, restrictions, covenants, council standards, etc. Even set back boundaries can affect a design and its suitability to your site.
Ensure that your builder has a good relationship and understanding of your local area and its council's requirements. Thrive Homes have worked hard to garner a good understanding of all areas and their councils across NSW.
What is included as standard in the inclusions, what is additional?
Compare, compare, compare. Each builder has a standard inclusions list as a starting point. We suggest that you review this thoroughly and compare what is on offer as this can save you thousands of dollars.
If you do wish to make any upgrades, please ensure that these are done upfront so that you are clear on what your costs will be and that they fit with your budget. Thrive Homes has developed long standing relationships with some of Australia's largest suppliers in an effort to provide you with a wide range of inclusions. Our Evoque Inclusions will exceed your expectations and limit your need to pay for additional "Upgrade Packages" whatever your budget.
Compare our standard inclusions with our competitors – we are more than happy for you to do so.
Has the builder won any awards?
Award winning design and workmanship can only continue to occur if the builder is providing innovative and fresh designs to the industry. These designs must also be utilising the latest materials and products to provide the market with homes that are innovative and provide added value for you the owner. This is a great source of evaluating if the builder is proficient in the style of home that you desire.
Thrive Homes pride ourselves on the numerous awards that we have won. We continue to challenge ourselves by striving to create the next award winning design for you.
Can I gain access to any homes the builder has completed or has under construction?
Display homes are an excellent source of information and demonstrate the builder's quality of workmanship, care and design prowess. Thrive Homes has a range of award winning homes on display in an effort to make your decision making process easier.
If you would like more examples of our workmanship feel free to contact Thrive Homes, we are more than happy to provide you with a list of local jobs currently under construction or recently completed so that you can witness the building process firsthand.
Of course strict WH&S regulations will not permit you to enter a building site without being accompanied by a Thrive Homes representative so please ensure that you contact us first.
Does the builder have a dedicated Construction Supervisor who will manage the construction of my home?
All builders will state that they have a Construction Supervisor dedicated to the construction of your new home; however in many instances they are managing far too many homes at any one time.
How many homes will your Construction Supervisor be managing as well as yours? Will they be able to attend to your needs effectively throughout the construction process or are you just another number?
At Thrive Homes we limit the number of homes our Site Managers oversee throughout the entire construction phase. This ensures that not only is our Site Manager's attentive to the needs & wants of each individual client but they are also focused on the high quality of standards we demand to be met on all of our homes.
Can we talk to the Construction Supervisor who will be in charge of the building of our home?
Absolutely, Thrive Homes believe that it is imperative that you have direct contact with your Site Manager who will ultimately be responsible for the construction of your new dream home.
This is quite possibly the largest and most important purchase you will make in your lifetime, by having direct contact with our Site Manager, Thrive Homes clients are provided with peace of mind. Together you can detect and resolve any issues or concerns that you may have throughout the construction process directly, which will potentially save you stress, time and money.
Am I able to visit the site during construction?
Unfortunately strict WH&S regulations have enabled many builders to lock you out of your own site and not allow entry to your new home until completion at Thrive Homes not only do we maintain the highest of OH&S standards, but we also believe that it is important for you to have access to your new home and witness it all coming together.
This however must be done by appointment so that one of our authorized representatives, your Construction Supervisor can accompany you and ensure your safety on site. Our supervisors are more than happy to do this at the following stages throughout construction:
Pre-Lining
Practical completion walk through
Handover
Is the builder certified or affiliated with recognised industry bodies?
It is imperative that your builder be appropriately licensed – Thrive Homes Builders Licence Number in NSW is 301349C. To check the licence details of your builder please refer to The NSW Office of Fair Trading at www.fairtrading.nsw.gov.au or The ACT Planning and Land Authority at www.actpla.act.gov.au.
There are two major industry bodies within the construction industry which keep builders abreast of the latest legislative and regulation changes and provide training at all levels. Thrive Homes are proud to be members of both the Master Builders Association (MBA) and the Housing Industry Association (HIA).
Does the builder have Home Owners Warranty Insurance with a reputable insurer and how much headroom do they have?
Home Owners Warranty (HOW) Insurance is one of the most important elements of working with any builder. HOW insurance provides you with peace of mind that you will be protected in the unlikely event that a builder is unable to proceed with the construction of your home. HOW insurance will ensure that your home will be completed.
Thrive Homes Home Owners Warranty Insurance is provided by QBE one of Australia's largest insurance companies.
Does the builder have a proven history?
Word of mouth is by far the best form of referral; however there are other ways of researching the history of a building company and its quality of care.
Here are some little things to look out for:
How long has the business / builder been operating?
Testimonials from clients
Awards for building practices as well as their designs
Review their standing with the industry bodies
References from suppliers, bank institutions, insurance companies etc
Thrive Homes is recognised as being NSW's most financially secure builder, year after year
What structural guarantee does the builder offer?
A structural guarantee is a necessity of any building company with merit. This guarantee is your peace of mind if anything should occur to the structural integrity of your home. The company and its insuring body will honor this guarantee in the event that the structural member or members are found to be faulty.
This guarantee is offered by the builder, but in the case of the builder no longer being in business the insurance company who hosts the policy will ensure that the fault is rectified.
Thrive Homes provides a 6 year structural guarantee.
Sales Enquiries
Monday to Friday: 9am-7pm
Saturday to Sunday: 10am-3pm

Level 7, 5 Rider Boulevard

Rhodes NSW 2138
Sydney
(Head Office)
Monday to Friday: 9am-5pm

Level 7, 5 Rider Boulevard

Rhodes NSW 2138