House & Land
Box Hill Suburb Profile – Buying Property in Box Hill Sydney!
A relatively young suburb, Box Hill, Sydney has started to make a name for itself as one of the top up and coming suburbs of greater Sydney. We've put together a Box Hill suburb profile to help you learn all the important details about this suburb if you're considering buying a home in Box Hill.
Where is Box Hill in NSW?
Don't be confused, we're not talking about Box Hill, the Melbourne suburb in Victoria. Box Hill NSW is north-west of the Sydney CBD, part of the Hills District region. Some close suburbs include Windsor, Richmond, and Hornsby.
Box Hill is only a 50 minute drive from Sydney CBD and is a little quicker on the new Sydney Metro Northwest train line.
What's near Box Hill?
Living in the Hills Shire, you pretty much have your pick of the most amazing national parks Sydney has to offer where you can enjoy beautiful and secluded swimming spots, picnic areas, campgrounds, and lush walking tracks.
If you're not in the mood to explore nature, there's plenty of good food to enjoy nearby as well. Box Hill is home to cafes showcasing local produce and some of Sydney's best small bars, with bespoke cocktail lists and amazing wine offerings. The Hills eating and drinking scene even draws some Sydney CBD locals out to the suburbs for a relaxed weekend brunch.
There's a lot to enjoy in and around Box Hill, but if you ever need more information about this suburb, you can always contact us, and our Sales Experts will be in touch to discuss things further with you.
Homes for sale in Box Hill
Real estate in Box Hill NSW is primarily made up of detached homes. Most of these homes have at least three bedrooms so they're ready for families looking to move into a bigger home with room for everyone, or households looking for a home that they can grow into.
Box Hill has plenty of land available to buy because it's a suburb still growing and expanding. Thrive Homes has a number of incredible house and land options within Box Hill, perfect for first home buyers and investors.
If you are looking to buy land instead of a house and land package, then this might be the right choice for households that are prepared to wait to move into their home if it means moving into the home design of their choosing and specification.
Is Box Hill a good suburb?
Box Hill, Sydney is a popular suburb for families looking to lay down roots. Almost all the homes in Box Hill are detached houses, with very few flats or apartments. This means a lower population density than suburbs with more compact housing and a generally quieter atmosphere, which is perfect for those lazy Sunday mornings with the family. These larger homes that you find in suburbs like Box Hill, such as this property available on Pimlico Street in Box Hill, draw in families to foster communities.
Box Hill is also a good suburb to live in for the environmentally-conscious (or at least, the bill-conscious) since the spacious properties have plenty of available space for renewable resources like water tanks or Good Energy solar panels.
Box Hill Transport
For anyone living in or near the CBD, moving further afield always means questioning the transport of your new suburb. Fortunately, getting from Box Hill to Sydney CBD, to Paramatta, or even down to Punchbowl is a lot easier with the new Sydney Metro Northwest. This new line keeps everyone in Sydney moving at a solid pace, with driverless trains running every four minutes in peak hours.
Right now the easiest way to catch public transport from Box Hill into the city is by driving a short 7 minute trip to Riverstone Station and hopping on the train there, or Rouse Hill Station which is just a 15 minute trip.
Box Hill property market
Box Hill property are continuing to sell quite well. The suburb has a very low rate of unoccupied homes or vacancies (0.9% compared to the national average of 2.9%). There has been a trend of Box Hill homes for sale to stay on the market longer than average, but those houses are still consistently selling, which brings us to Box Hill's property growth.
Box Hill growth
When we look at the average Box Hill house prices, we know that the price increased steadily going into 2020. In 2020, the average price of homes for sale in Box Hill, NSW decreased (as did many property prices throughout Australia), but the number of sales continued to increase. That means that even though the houses are selling for less, people are still buying and investing in this suburb. If behaviour and consumer trends follow this path, we may see growth for Box Hill house prices as competition may increase. If you're looking to buy and you're worried about price increases, take advantage of one of our promotions as soon as you can to save on expenses without compromising on the quality of your home.
What is Box Hill famous for?
Despite being a suburb still growing into its full potential, the most iconic aspects of Box Hill are its heritage listings. The two most well-known listings are Box Hill House and Box Hill Inn. Box Hill House was built from 1819 to 1897 and Box Hill Inn is suspected to have been built in 1825. The house was once a hunting house, which reflects the suburb's name—Box Hill is possibly named after the hunting boxes built on the tops of hills during the 1800s, though no one knows the suburb's true naming origins.
If you're choosing a design for your Box Hill home, you might want to complement the region's history with the classic Australian charm of something like the Helix design, or you could contrast and defy expectations with something more modern like the Alysium design. The history of Box Hill and it's incredible potential give you plenty of scope to explore creativity in design.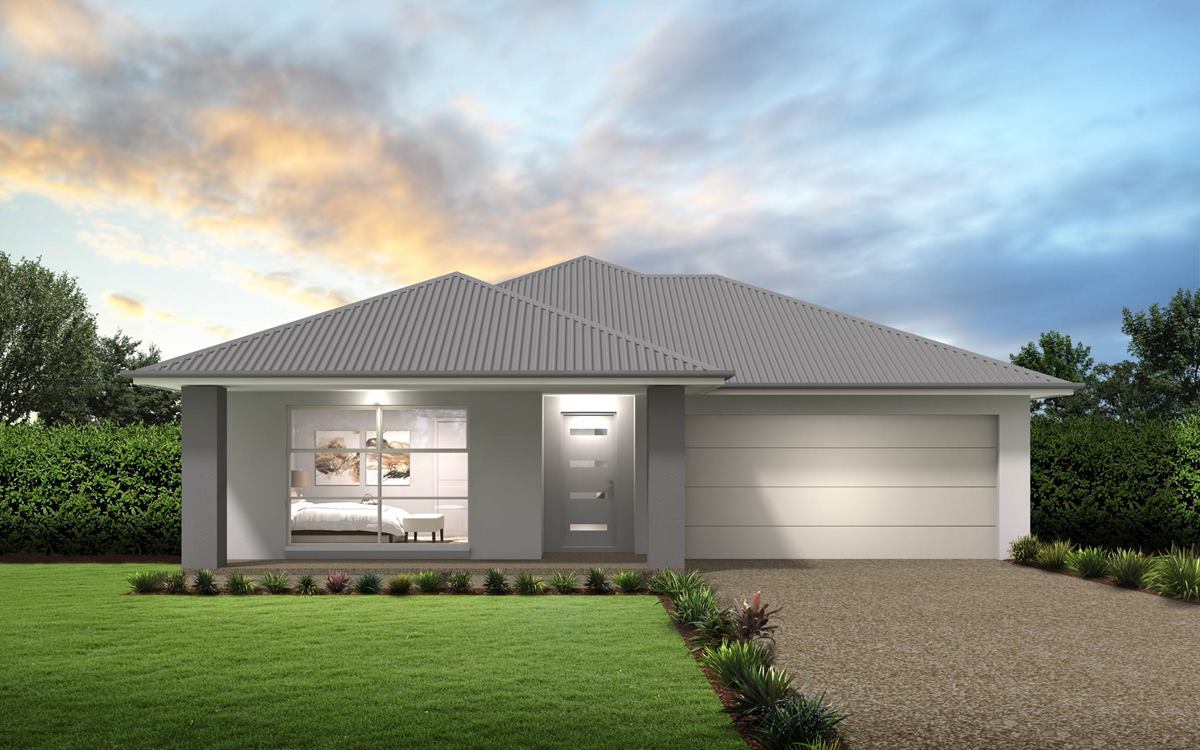 Box Hill's heritage is part of what makes it so appealing to many Australians. If you count yourself among them and you're ready to start your journey of moving to Box Hill, take your first step by having a look at your
financing options
or
speak with one of our specialists
.