Home Building Process
Should I Build or Buy an Existing House?
With Australia's current booming property market, why settle on buying an established home that might need an extra bathroom, an extension to the kitchen or a larger outdoor area when you could build your own home that perfectly matches your exact needs and lifestyle?
As Australia's current property prices skyrocket, it's no wonder more people are considering building over buying an established home, but what are the true benefits of buying vs building a house?
Affordable housing made easy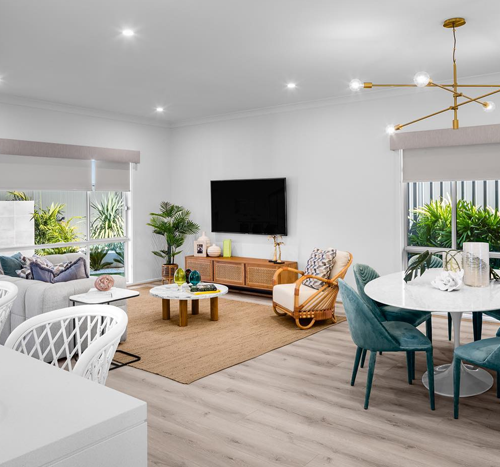 In addition to current property market conditions, including Government incentive schemes and historically low-interest rates, affordable house and land packages have meant that building a home can be considerably cheaper than buying a property; especially if it is an older house that needs renovation.

For example, Thrive Homes offers a range of unbeatable House & Land packages across regional areas such as South West Sydney, North West Sydney, Hunter, Central Coast, South Coast and Regional NSW. Properties on offer include single or double-storey homes, all designed with uncompromising quality, offering you even more value for money and more choices to build the home you've always wanted but never thought possible.
The benefits of building a house
With building a new home comes flexibility, freedom and creative control over the type of home design you really want which can be matched to the budget you have. Being involved in each step of the build from finding and buying a block of land, choosing the builder, deciding how many storeys you want, or simply choosing a house and land package from a provider that offers bespoke home styles and a service designed to make the process a whole lot easier. When deciding on which to choose, it sometimes becomes easier to go with a building company that offers an innovative and seamless build process, together with unbeatable value and the quickest build times in the market. Read more about Thrive's Build Smart philosophy here.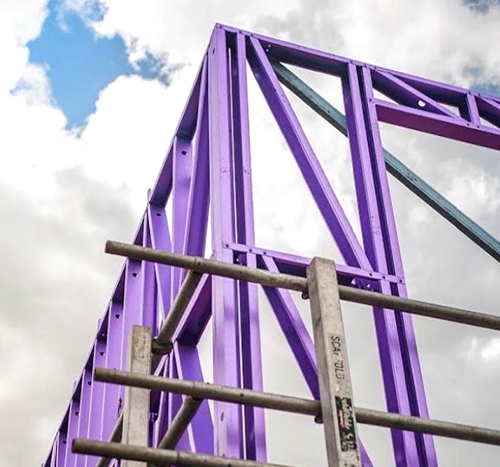 Less work, better outcome
When it comes to creating your perfect home, everything can be done for you, with you, every step of the way. With Thrive's 5* service, they take ownership of the whole process and support you every step of the way.

Building your own home means there is no need to worry about outstanding costs of wear and tear from a previously lived-in house. You'll save on repairs, maintenance and renovation costs and with the time you'll save from doing home job repairs, you can enjoy and relax in your brand new home.
The benefits of buying a new house
When considering whether to build or buy a new house, convenience is one of the main benefits pushing people towards buying. Not only is the process often more streamlined with less second or third parties suppliers, but between the time you find your dream house, sign the paperwork and move in, you could be in your new dream home within 30 days. Buying a new house also offers you the choice of your desired location without compromising the size or type of property you want, which is often the case when choosing a block of land to build. With an established home comes the confidence that what you buy is what you get, including often an established neighbourhood with accessible services such as schools, cafes, and public transport. All of which means your time and effort can be cut down significantly compared to the built process.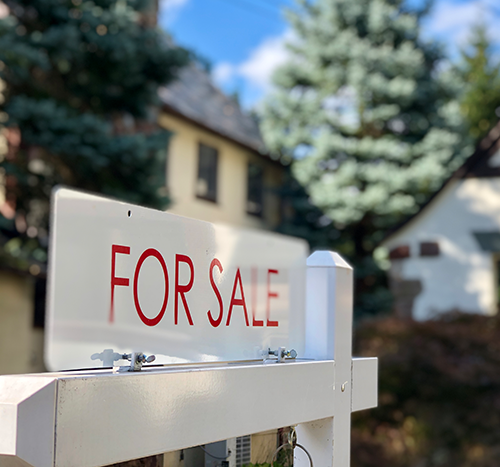 Is it cheaper to build or buy?
With all the benefits of buying vs building a house, it's hard to know which way to go. For majority of people, the biggest factor in the decision-making process certainly comes down to costs. According to Domain's latest median house price report with the estimated stamp duty costs, this is the price you would be currently looking at to buy an established house:
| | |
| --- | --- |
| City | Median house price + stamp duty |
| Sydney | $1,199,119 |
| Melbourne | $964,464 |
| Brisbane | $564,389 |
| Adelaide | $556,703 |
| Perth | $553,486 |
| Hobart | $466,489 |

Compared to the estimated costs according to CoreLogic, BMT Quantity Surveyors with the additional 25% for finishing costs, this is what you would currently be looking at spending to build a new house:
| | |
| --- | --- |
| City | Total cost |
| Sydney | $794,253 |
| Melbourne | $661,464 |
| Brisbane | $542,625 |
| Adelaide | $516,294 |
| Perth | $597,465 |
| Hobart | $420,193 |
This is a general estimate and there are a number of ways of saving, for example on your construction and finishing costs as well as being eligible for stamp duty discounts - all of which would make building your house cheaper. Similarly, when it comes to buying, the capital city's median prices may not be indicative of where you would actually buy as the price of established homes can differ according to suburbs. As a general guide though, the tables above show that on average, it is cheaper to build than to buy a house.
With Thrive's innovative build practices, which includes standardised designs resulting in faster build times, they can pass these savings onto the customer and offer house and land packages at more affordable prices than other builders in the market. The average cost across NSW of a house and land package from Thrive is between $650,000 and $700,000.

Top tips on buying or building a new house
Although buying and building a new house are two different processes; there are similar ways to make each process smoother and more efficient.

Before anything else, start by doing some research. Knowing which region/suburb you want to live in, whether you need a one or two-storey house, and exactly what your needs and wants are, will make the process more efficient. Researching the loans and grants available to support you through your journey will also make the process less daunting and more exciting. Look at social media, websites, product and services reviews of home builders, landers and real estates to help you make the right decision. Also, see if the company has won any industry awards from accredited associations such as the Master Builders Association or Housing Industry Association.

Ask for advice and recommendations from friends and family who have already been through the process. Whether building or buying, they understand that either way it can be stressful, and they will be able to give you helpful tips. Don't forget to ask about suburbs, facilities, and neighbourhood, all of which can impact your decision on where you would buy or build.

With good research comes great planning, and this is good to help keep within a realistic budget for the whole build or buy process. A home is not just for now but is also a long-term investment, so you need to decide what potential future fixtures and upgrades you may want in the future and budget for them now. It's also good to speak to a reputable home loan specialist who can advise you of the best home loans on offer.
Thrive's Build Smart Philosophy
If you're convinced that building is better value than buying and you're looking for affordability and great house designs, our Build Smart philosophy will appeal to you.

It encompasses meticulous design, unbeatable prices, speed of build process (approx. 18-26 weeks) and an outstanding 5* service. Our standardised design and build process means we can pass on significant savings to our customers and build efficiently and faster than other builders on the market.

With Thrive's affordable house and land packages, we're here to help you create your beautifully crafted and designed home offering you value for money with uncompromised quality.