Haven Home Design
From $293,920
to $414,410*
The Haven design creates a space that is open and inviting with sunny, light filled rooms indoors. With the flexibility of two living areas and the choice between three and four bedrooms the Haven designs have it all.
3-4 bedroom plans
2 bathrooms
From 17.8 SQ
1 garage space
Suits zero lots from 10m x 30m
Please Note: Photographs, artist impressions and other pictures on this website are for illustrative purposes only and may show fixtures, fittings or finishes which are not supplied by Thrive Homes, or which are only available in some Thrive Homes designs or when selected as inclusions above the standard inclusions for a particular design. This may include landscaping and outdoor items, floor coverings, furniture, kitchen, bathroom and light fittings and decorative items, which are shown as examples only.
---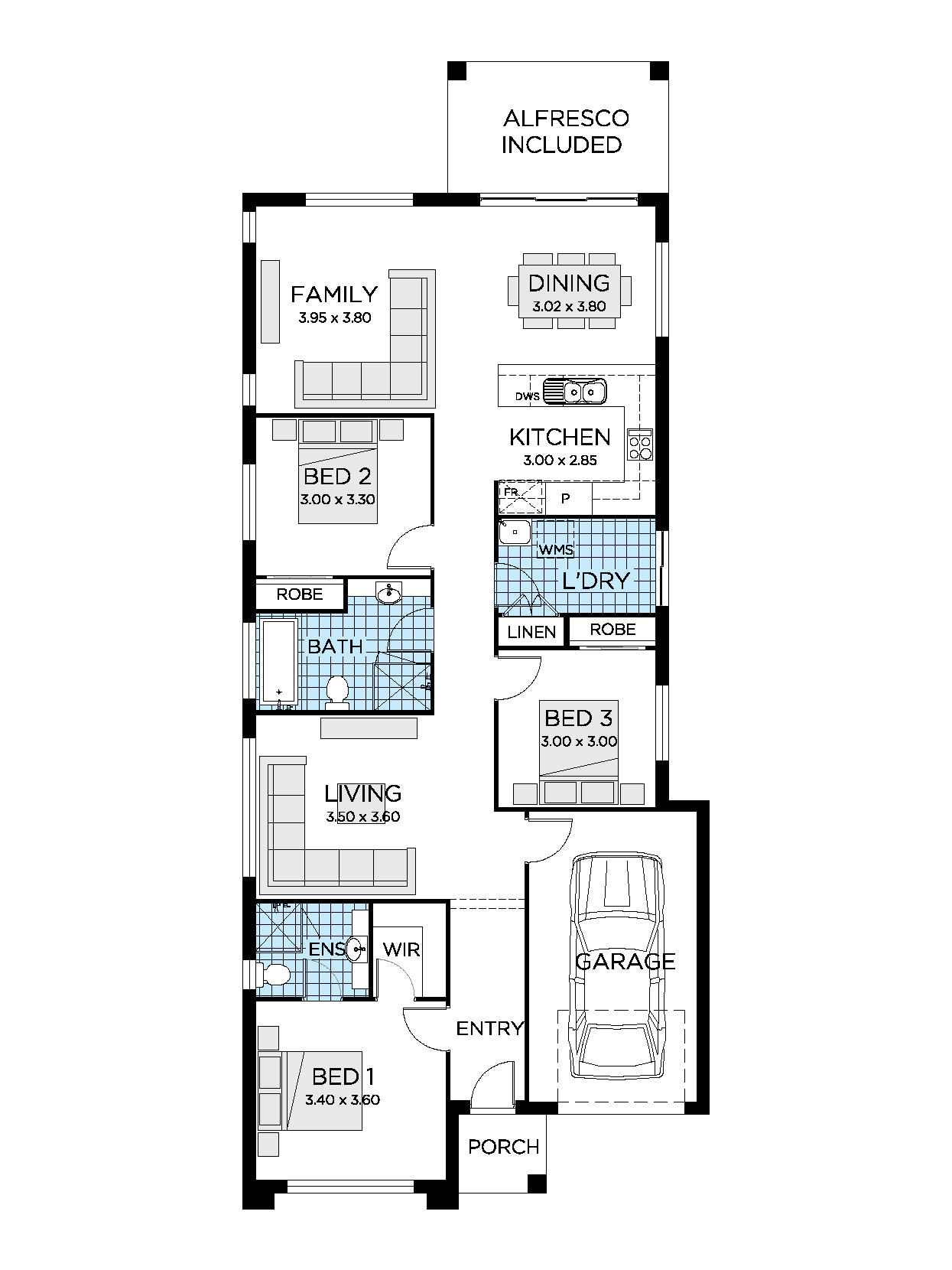 Floor Plan Details & Lot Requirements
Floor Plan Details
Modern 3 bedroom home design
Kitchen overlooking dining area
Entertainers alfresco space
Separate lounge room
Perfect for First Home Owners
Suits narrow blocks from 10m wide
---
Lot Requirements
Min. standard lot width
10 m
---
Home Measurements
Floor Plan Details & Lot Requirements
Floor Plan Details
Four bedroom family home design
Integrated kitchen dining space
Separate living room
Large main bedroom with ensuite
Single garage with internal access
Suits narrow blocks from 10m wide
---
Lot Requirements
Min. standard lot width
10 m
---
Home Measurements