House & Land
There's Never Been a Better Time to Buy and Build a New Property
Whilst there's no doubt COVID-19 has created financial uncertainty across many sectors, one market which has been booming in Australia is property. This is no doubt due to savvy Aussies looking at the solid investment option of real estate, rather than other alternatives such as the share market or other low yield investment options.
Increased Cash Savings
In addition, many people have been able to cultivate larger household savings than before the pandemic, as they've not had the option to spend their money on overseas holidays, restaurant dining, live sports events, or on other entertainment.
According to statistics released by Statista, Australians spent almost $65 billion on overseas travel in 2019 i.e. before COVID-19 restrictions affected large parts of the country. With all this cash being saved, people are now finding they are in a healthier financial position than ever before, and with more disposable income at their fingertips they can start to relocate their spending. Also, Australia's economy is recovering faster than most expected, unemployment is falling, jobs are being created, and so consumer and business confidence is rising.
Cheap Borrowing
Perhaps one of the biggest incentives for Aussies to buy property right now is low-interest rates, especially with owner occupiers having access to the cheapest money on record. These unprecedented low rates have seen many owner-occupiers upgrading to bigger properties or relocating in record numbers.
There has also been an upturn in investors considering bricks and mortar as the safest and most attainable investment available too. Since the global financial crisis, both domestic and international investors have been buying more Australian property, due to its relative financial stability.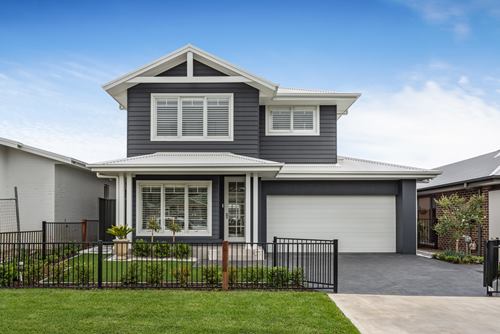 Financial Incentives
With the myriad of Government incentive schemes currently available, there's never been a better time for so many different buyers to be present on the property ladder. These schemes range from changes in stamp duty costs, which can offer large savings eg. for first home buyers who may be eligible to a $25,000 grant and the choice to pay one-off stamp duty or an annual property tax, or second-home buyers who are given the choice of paying annual property tax. There are also potential savings for investors with the choice of paying stamp duty and land tax or an annual property tax.
First Time Buyers
Additionally, for first-time buyers, there is also the First Home Loan Deposit Scheme, and with government schemes such as the HomeBuilder Grant, now being extended until the 31 March 2021, and the existing Downsizer Scheme, appealing to second-time buyers and downsizers, there's never been so much impetus for so many different people, whatever their circumstances, to join the property boom.
Buying habits have certainly shifted since the pandemic, with many people now being drawn to outer-city regions as workplace and lifestyle arrangements shift. Previously, many have had constraints around their place of work needing to be located in metro cities, but now there is more opportunity to work remotely, the trend towards moving to regional locations has also increased.
Many potential buyers are looking towards freestanding dwellings with land in regional zones, with no strata fees. Investors are no longer considering city apartments as a safe investment, due to oversupply and escalating vacancy rates in metro cities, and renters are keen to move away from expensive inner-city suburbs and buy a larger and more luxurious property they can afford.
House and Land Packages
For many renters, buying an inner-city property has generally been out of the question due to price, but now people can look to buy a new home further away from the city as value propositions have opened up and they can capitalise on the affordability and additional space and land they can acquire. For example with Thrive, we offer a great array of value for money House & Land packages across regional areas such as; South West Sydney, North West Sydney, Hunter, Central Coast, South Coast and Regional NSW.
We've also been adapting to the needs of the 2021 Australian housing market by refining our product range, now offering house and land packages to wider audiences including second-home buyers, downsizers, 'rentvestors' as well as first-time home buyers and investors across the NSW Greater Sydney and regional areas, making us more inclusive than ever before!
Thrive's Build Smart Philosophy
Whether it's new buyers, who are looking for affordability and great design, to investors who are counting on a speedy build, through to second-time buyers and downsizers, who want value for money but not to lose out on quality service and style, our Build Smart philosophy can be attractive to all.
This philosophy encompasses meticulous design, unbeatable prices, speed of build process (18-26 weeks approx. which can be particularly exciting for investor purchasers) and an outstanding 5* service. Our standardised design and build process mean we can pass on significant savings to our customers and build efficiently faster than other builders on the market.
Luxury Upgrades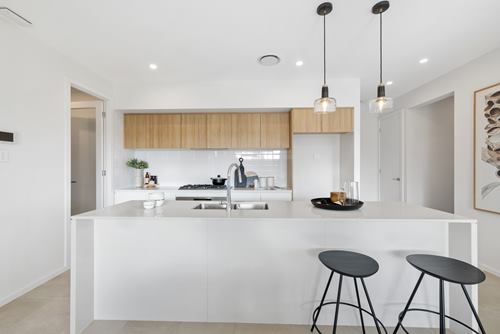 2021 has never looked so bright to buy in Greater Sydney or the NSW region, and if you're thinking about taking the next step, then check out our most recent promotion where for just $5,000, you get up to $25,000 worth of upgrades for a double-storey home or up to $23,000 for a single storey home. Check out more here.
So, if you want to make that first move and buy a new home, then come and have a chat with us today, and see how we can help you on your journey.