Design, Tips & Trends
BYO Land - Homes starting from just $197,700*
When looking to build a new home, finding affordable land that's not only within your price range, but also within an area where you can see yourself living, is Hurdle #1. Often if you find a plot of land that suits, you've got to snap it up and worry about the home-building part later - this is where Thrive Homes can help.
Thrive builds in a number of areas around Greater Sydney, the Hunter/Central Coast regions and the South Coast & Southern Highlands, with home designs starting from just $197,700*. To give you an idea of our style, we're introducing you to three of our fave designs.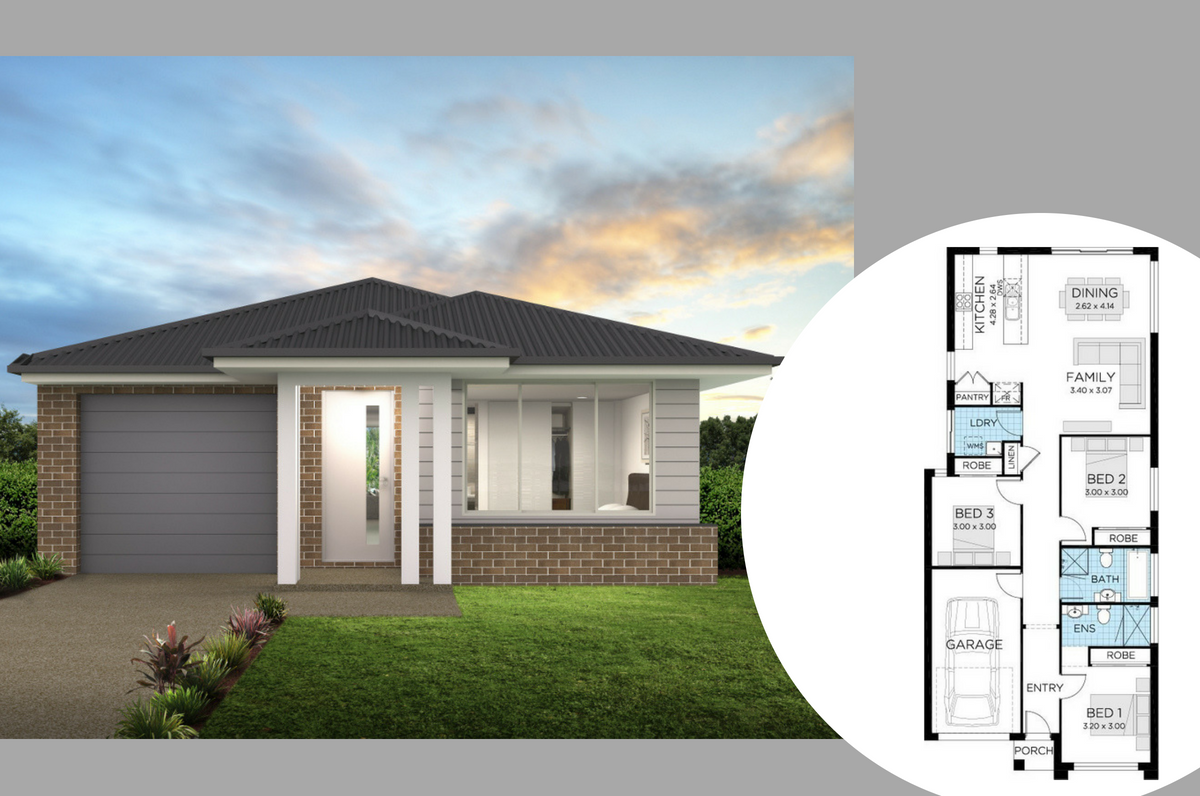 Starting from just $197,700*, the Zen 14 really is a little champion. One of our key challenges as an affordable home builder is to be able to design for smaller spaces, ensuring the design maintains a nice spacious feel while still delivering not only the key spaces (bedrooms, bathrooms, living/dining, kitchen, laundry), but also offering some extras to enjoy like a walk-in robe to the master bedroom, extra storage space and a nice big walk-in pantry.
As our most affordable design and featuring 3 bedrooms, 2 bathrooms and garage space for one car, the Zen 14 makes an excellent first home for a smaller household looking to break into the property market. The combined living/dining space with its generous kitchen is perfect for getting family and friends together - the open style of the kitchen and generous breakfast bar creates more space to socialise or just relax.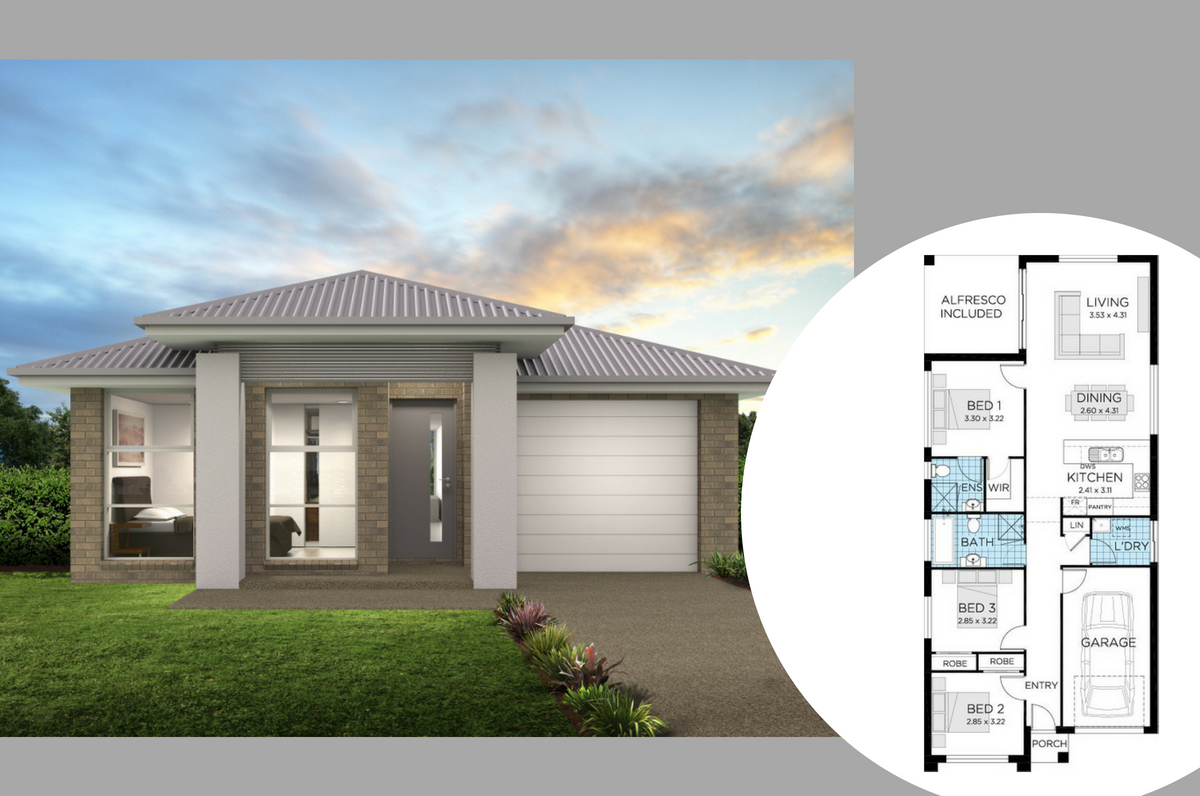 Another of our 3-bed designs, the Verve 15 offers a slightly different layout to the Zen with it's master bedroom at the rear of the home as opposed to at the front. This design also features a generous alfresco which flows on from the living area of the home. Starting from $201,100*, the Verve 15 also makes an excellent first home, with the added alfresco making it perfect for households with outdoor-loving pets, or just people who enjoy relaxing in an outdoor space.
We also love the wrap-around style kitchen in this home. With the additional bench space, this kitchen is great for home chefs. The main bench faces the combined living/dining space, so if you happen to be in the kitchen preparing a family dinner or snacks for guests, you won't miss any of the goings-on in the lounge!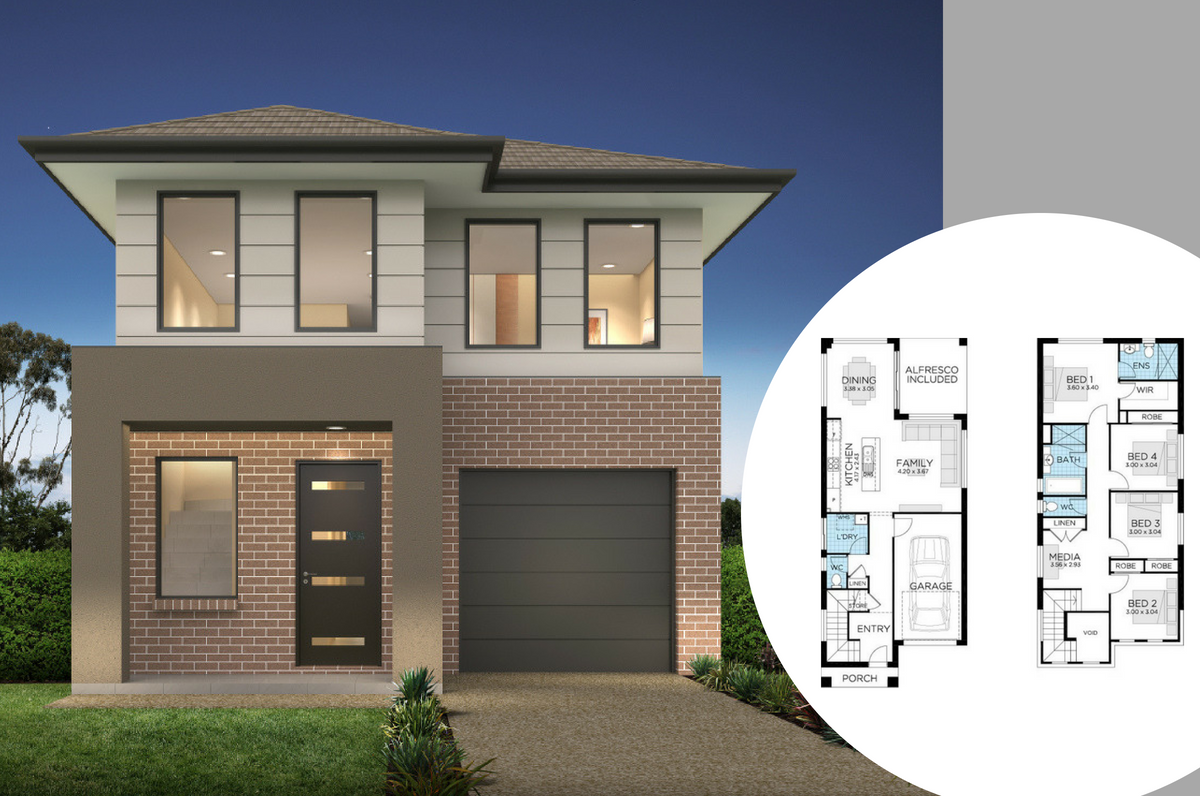 One of our 2-storey designs, the Rayna 21 has been designed specifically for narrow blocks. With a combination of smart design and flexible, practical living areas, this home is an excellent example of Thrive's ability to maximise space to create a light & bright, open home on a smaller block.
Downstairs, the rear of the home opens out into a huge living/dining/kitchen space, made even larger with a connected alfresco - open the doors to widen the space and bring the outdoors in. This area is perfect for entertaining large groups and with this in mind, a convenient guest W/C is also located on this floor. Upstairs you'll find four bedrooms and a large media room, as well as a bathroom with separate W/C. The second floor of the home is completed with a spacious master suite featuring an ensuite and walk-in wardrobe. Best of all, the Rayna 21 starts from only $255,200*.
We hope this gives you a bit of insight into our style here at Thrive! Of course we have so many other home designs for you to choose from. If you'd like to chat about what you're looking for in a home, we'd love to hear from you! You can get in touch with us here.
*prices correct at time of post