House & Land
Area Profile: Box Hill
The last few years have seen some huge changes in Sydney. Major population growth is contributing to jam-packed public transport and even more jam-packed roads in our Harbour City and surrounds, as despite the fact homebuyers are being pushed further out of the CBD, the majority still need to commute there daily for work. So, the focus has turned to growing and developing the outskirts of Sydney, making these areas more desirable by offering not only affordable housing but also vibrancy and community - better facilities and services, better access to major community hubs and a whole host of new job opportunities. One of these growth areas is the outer region of the Hills Shire, and it's here you'll find Box Hill.
With its huge amount of wide, open spaces, excellent schools and exciting infrastructure plans, the Hills Shire has become one of the fastest growing regions in NSW. You're probably thinking all these benefits would no doubt lead to huge House & Land price tags - but fear not! At Thrive we're always on the front foot when it comes to securing land in popular developments, so we can get our Thrive-ers in there at an affordable price. We've got a range of House & Land packages available in Eden Garden Estate, Box Hill, starting from just $715,700* for both house and land. So, let's get into some of the awesome things about Box Hill.
Sydney Metro Northwest (SMNW)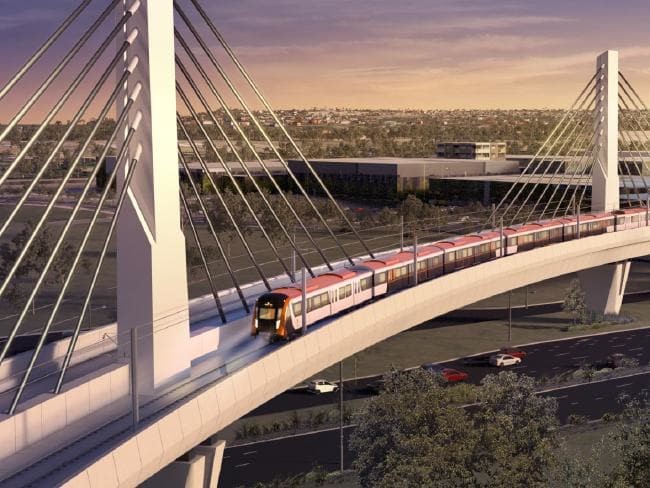 One of the big questions when moving further afield is - how am I going to get around? Well, say hello to the Sydney Metro Northwest. The first stage of this huge project is set to open in early 2019, with driverless trains running every 4 mins in peak hour between Rouse Hill and Chatswood. From Rouse Hill to Kellyville the Skytrain takes the SMNW 10-13 metres above ground, and from Bella Vista to Epping the trains whip through a 15km underground tunnel - the longest railway tunnel ever to be built in Australia. It's a game changer for residents in the Hills region, which currently has the highest level of car ownership per household in NSW. Finally there'll be a fast, easy and affordable alternative to taking the car everywhere. In stage two, the line continues to connect Chatswood with the CBD, finishing in Bankstown. Stage two is set to open in 2024.
One for a day trip: Popran National Park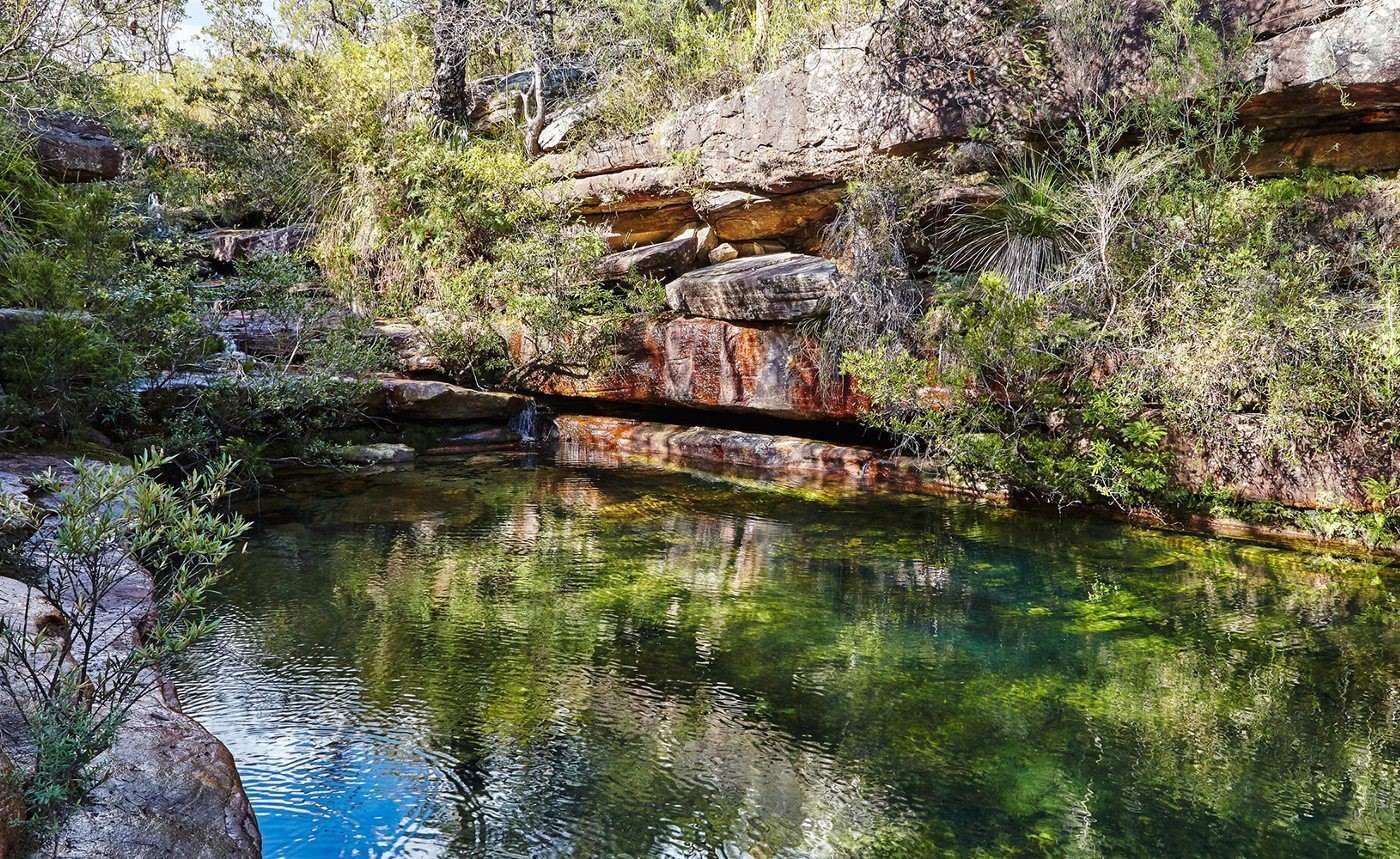 Living in the Hills Shire, you pretty much have your pick of the most amazing national parks Sydney has to offer where you can enjoy beautiful and secluded swimming spots, picnic areas, campgrounds and lush walking tracks. We love the Popran National Park, where you'll find the famous Emerald Pool. The pool is featured on 'Best Swimming Holes in Australia' lists from both Eco Outdoors and Homecamp and it's not hard to see why - this small swimming spot often shimmers emerald-green while remaining crystal clear. This one's just over an hour's drive from Box Hill but well worth for the experience. Keep in mind that walking is required to reach the pool, it's around a two hour round trip on foot. If you've got little ones that aren't up for the walk, spend the day exploring the surrounding bush. There's plenty of spots to spread out a blanket, kick a ball around or just relax.
Destination: Food!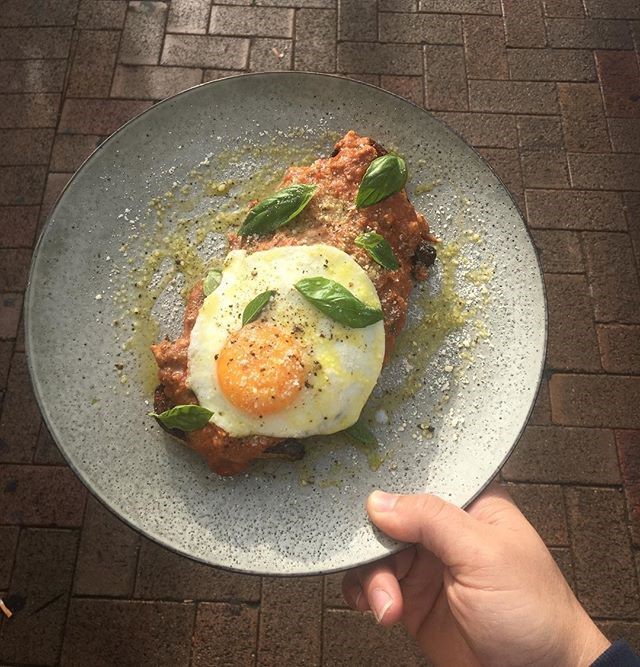 With cafes showcasing local produce and some of Sydney's best small bars, with bespoke cocktail lists and amazing wine offerings, The Hills eating and drinking scene has most of the CBD wishing they could get there for brunch on a Sunday morning. Only half an hour from Box Hill, Castle Hill brings us the amazing foodie delights of local institutions such as The Baron and Youeni Foodstore. Youeni is focused on sustainability, offering healthy eats the majority of which are either gluten free, vegan or both. Our clients tell us the Life-Extending Bowl, chock full of healthy goodness, is a must experience. For the carnivores out there, don't fret - their side dishes include bacon and roasted lamb. The Baron, on the other hand, has a particular focus on seasonal, local and house-made produce. The menu changes seasonally, but if it makes an appearance don't miss the B&E roll. Double smoked bacon, tomato chilli jam and confit garlic mayo topped off with a fried egg fresh from the Jones Brothers Family Farm, which is located in your very own Box Hill. It doesn't get fresher than that! For more on where to eat & drink in The Hills, check out these great recommendations from The Urban List. Bon appetit!
On your doorstep: Windsor & the Hawkesbury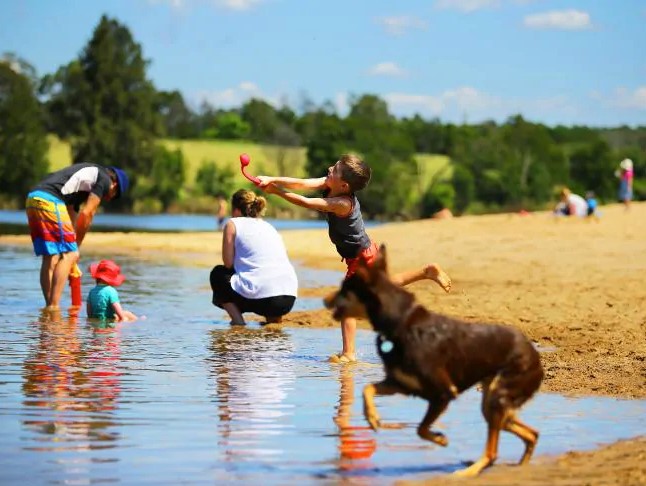 For a fun day out with the family, you can't beat the multiple attractions of historic Windsor - a mere 10 minutes from Box Hill. Check out Governor Phillip Park, right on the river. It's a perfect spot for a picnic, with BBQ facilities and a big playground for the kids. A popular spot for watersports, sit back and watch the wakeboarders do their thing. Alternatively wander down to Howe Park, also right on the river, to take a stroll through the paved walkways and enjoy lunch at one of the many picnic tables in the park. If you're up for a cruise on the river itself, jump on board the Paddlewheeler and enjoy a long lunch while you see the sights of the Hawkesbury. From $40 for adults and $20 for kids which includes a buffet meal, this makes for an affordable, scenic family day out - and as a bonus, the kids can learn some interesting facts along the way.
Offering all this and more, Box Hill is a fantastic place to raise a family or just enjoy a lifestyle change. Get in touch with us today to tell us more about what you're looking for, and our Sales Experts will be in touch to discuss things further with you. Maybe your future home is here in Box Hill.
*price correct at time of posting