House & Land
Area Profile: Jordan Springs
Only 7km from Penrith and offering an amazing lakeside lifestyle, it's no surprise Jordan Springs was named as Australia's best-selling residential project in 2014. As we have a number of House & Land packages available in Jordan Springs, we thought we'd tell you a bit more about what this diverse area has to offer!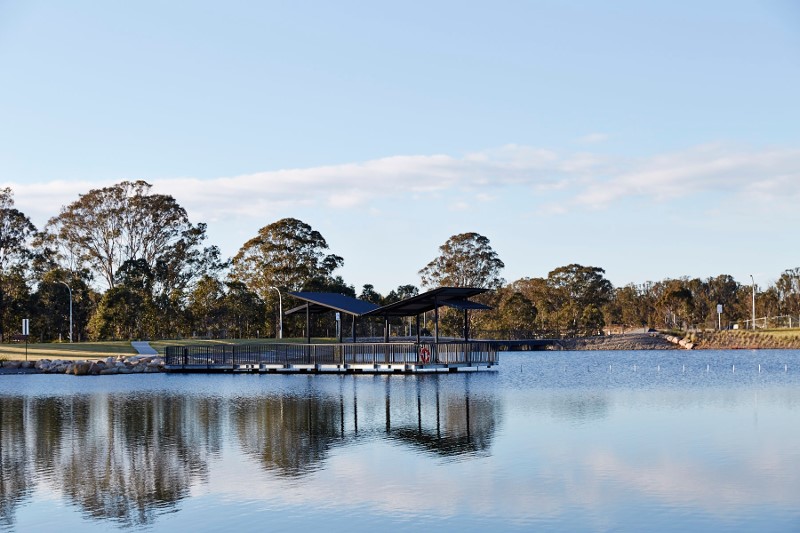 Image from Jordan Springs Facebook page
Jordan Springs Village Oval

Finished in late 2016, the new multi-purpose Village Oval is proving to be a big hit with the Jordan Spring-ers! There's a huge off-leash dog park that's split into two sections (one for smaller dogs and one for bigger dogs), complete with agility equipment, where your pups can run, play and make new friends. There's also a 'learn-to-ride circuit' with traffic lights, signs and crossings, where kids can have fun bike riding while also learning simple road rules.
As such an active, diverse community, there's always new activities on the agenda in Jordan Springs. Keep an eye on their Facebook Page to stay up to date on upcoming events.
Image from communities.lendlease.com
Wianamatta Regional Park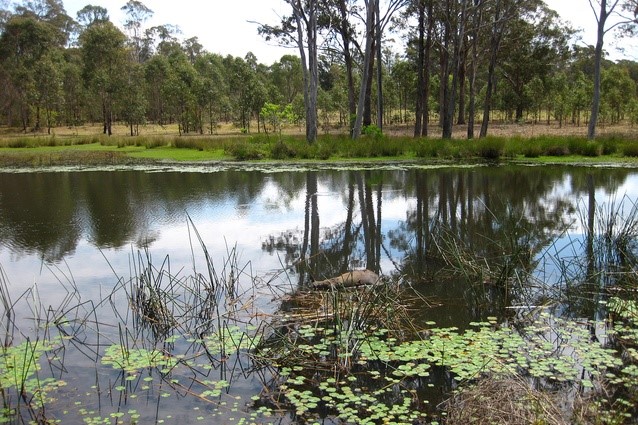 Due to being used for mainly timber cutting and farming and even housing an explosives factory during WWII, the area that is now Regional Park has been closed to the public for more than 50 years. For the first time, visitors can enter the park which is now home to a stunning array of native bush, as well as a number of threatened wildlife species (for this reason, furry friends will have to give this one a miss - dogs are not allowed in the park).
At 900ha, it's currently the largest Regional Park in Sydney, bigger than Sydney Olympic Park and more than four times the size of Centennial Park. Walk or cycle the winding scenic tracks, or relax in the BBQ and picnic areas. Only a mere 20 minute drive from Jordan Springs, you'll love energetic family outings spent in the park.
Image from architectureau.com
Penrith: The Adventure Capital of NSW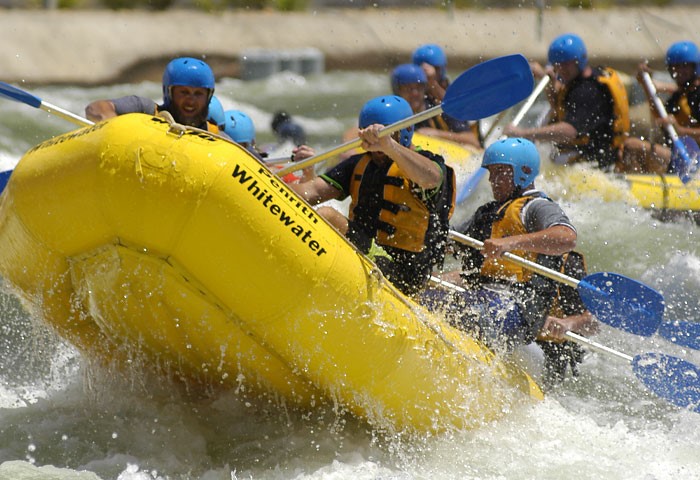 Located at the foot of the Blue Mountains (about a 15 minute drive from Jordan Springs), Penrith is the perfect place to get outdoors, push your boundaries and try new things.
For family friendly fun, check out the Cables Wake Park. Kids will love the Aqua Play Area, where they can run, jump and slide around the inflatable obstacle course floating on the man-made lake. Comfortable in the water? Step up the action with some professional waterski, wakeboard or kneeboard lessons! Suitable for all skill levels, anyone can give it a try.
Up the adrenaline at the Whitewater Stadium, where both natural and man-made materials have been used to recreate the characteristics of a wild river. The only river of its kind in the southern hemisphere, even experienced paddlers will be challenged while rafting or kayaking. For safety reasons, participants should be strong swimmers and confident in the water.
Not keen on the water? Challenge yourself at Escape Room 51. In small teams, you have one hour to escape from the room by finding clues and solving logical puzzles. Best for older teens and adults, this is an awesome afternoon mind-workout!
For a full list of the awesome things Penrith has to offer, check out sydney.com. You'll never be bored with all these activities on your doorstep.
Image from penrithwhitewater.com.au
If this all sounds like a bit of you, take the first step to owning property in Jordan Springs by checking out our House & Land Packages in the area. Priced from $587,450 - $701,250*, these affordable packages make Jordan Springs accessible to first home buyers. Contact us today to discuss your options - we're all about helping you achieve the dream of owning your own home.
*price correct at time of posting